There is no doubt that Infinix's Hot series, has had the most successful Infinix smartphones. From the Infinix Hot 1 to the previously released hot 6, Infinix has had all significant sales from the HOT series. This is due to a lot of obvious reasons.
Smartphones featured in Infinix's hot series has over the years, featured extremely affordable prices and impressive mid-range specs to go with. I say mid-range, because of the market Infinix smartphones are based.
Every year, we get to see new smartphones from the HOT series. Some of them feature entirely new designs and forays, while others are reminiscences.
As the custom is here at Lexicop.com, we are going to examine the previous Infinix hot Smartphone ( Hot 6), looking and the cons and pros, giving suggestions on how Infinix can fix the previous cons and also offering suggestions on features that can make the Infinix Hot 7 can better.
Infinix Hot 7 Design/Build
Having used the Infinix Hot 6 for quite some time, Design and build of the Hot 6, wasn't an issue for me. The design of the hot 6, was an overall improvement of the hot 5. The hot 6 featured a design that blends with the smartphone trend of 2018.
Laying out aside, the pros, the Hot 6 lacked some would have been impressive features in its build. The Dual cinematic speakers from the Hot 5 was an absolute blessing for me. Due to its vast success and importance in the life of Infinix users, I felt Infinix was going to continue the mobile cinema trend. But they did not.
Smartphones in the HOT series may be affordable and efficient to many, but having a peculiar feature on all smartphones from Infinix Hot series, won't be a bad idea. The dual front-facing cinematic speakers mentioned earlier, won't be a bad idea for a trend. It is useful and also can make smartphones from the Infinix Hot series stand out, among their pairs.
People may say the inclusion of an 18:9 display, may have facilitated the removal of the dual speakers. But truth be told, there are smartphones with 18:9 displays, that also feature dual front-facing speakers. The Google Pixel 3 and 3 XL is a good example. The availability of smartphones with 18:9 display and dual front-facing speakers, shows that it is possible for Infinix to feature and 18:9 display on the Hot 7 and still feature dual front-facing speakers.
Should the Infinix Hot 7 feature a plastic build?
Featuring a plastic build on the Hot 7 is something that is bound to happen if you ask me. Cutting down on build materials is part of the measures taken by Infinix to cut down cost, making Infinix smartphones affordable.
Having a plastic phone for the price, isn't a bad thing at all, as long as you are offered better specs and seemingly new design to gaze on.
Display
With the observable increase in the Price of smartphones from Infinix Hot series, having a better display, with a slight increase in price, won't be a bad thing at all.
Infinix Hot 7 should feature a 1080P display
Right from the days of the Infinix Hot 2, Infinix smartphones have featured 720p displays. Despite the cheap nature of Infinix Hot smartphones, there is a large number of Infinix fans that wish their smartphone had a 1080P display. From my findings, many are to pay extra for this. I am one of such people.
Notch Or No Notch?
With the recent release of Infinix smartphones with notches, having a notch on Hot 7, maybe Inevitable. Statistics show that there is a large number of Infinix fans, that crave to have the Notch experience. But the question is, is having notched display necessary?
In the absence of a flexible display panel, Infinix will be unable to utilize the actual function of Notches. Notches where designed to help smartphone manufacturers achieve a near bezeless display on their smartphones. The presence of Notch, surrounded by huge bezels, defeats the purpose of the Notch.
The iPhone XS and XS Max feature minimal bezels because Apple included a flexible display panel, which contributed a lot to the premium price it features.
Featuring a Notch on a smartphone makes it difficult for the manufacturer to include dual front-facing speakers, dual front-facing speakers that most Infinix users crave for. I am one of such people.
In the absence of flexible display panels, I suggest Infinix stick to an 18:9 display, featuring dual front-facing speakers on the Infinix Hot 7.
Software
being an owner of a smartphone with an 18:9 display, all I wished my infinix Hot 6 had, was the Android 9.0 Pie. Android 9.0 pie will allow users to maximize their display, giving them a true feel of the 18:9 display.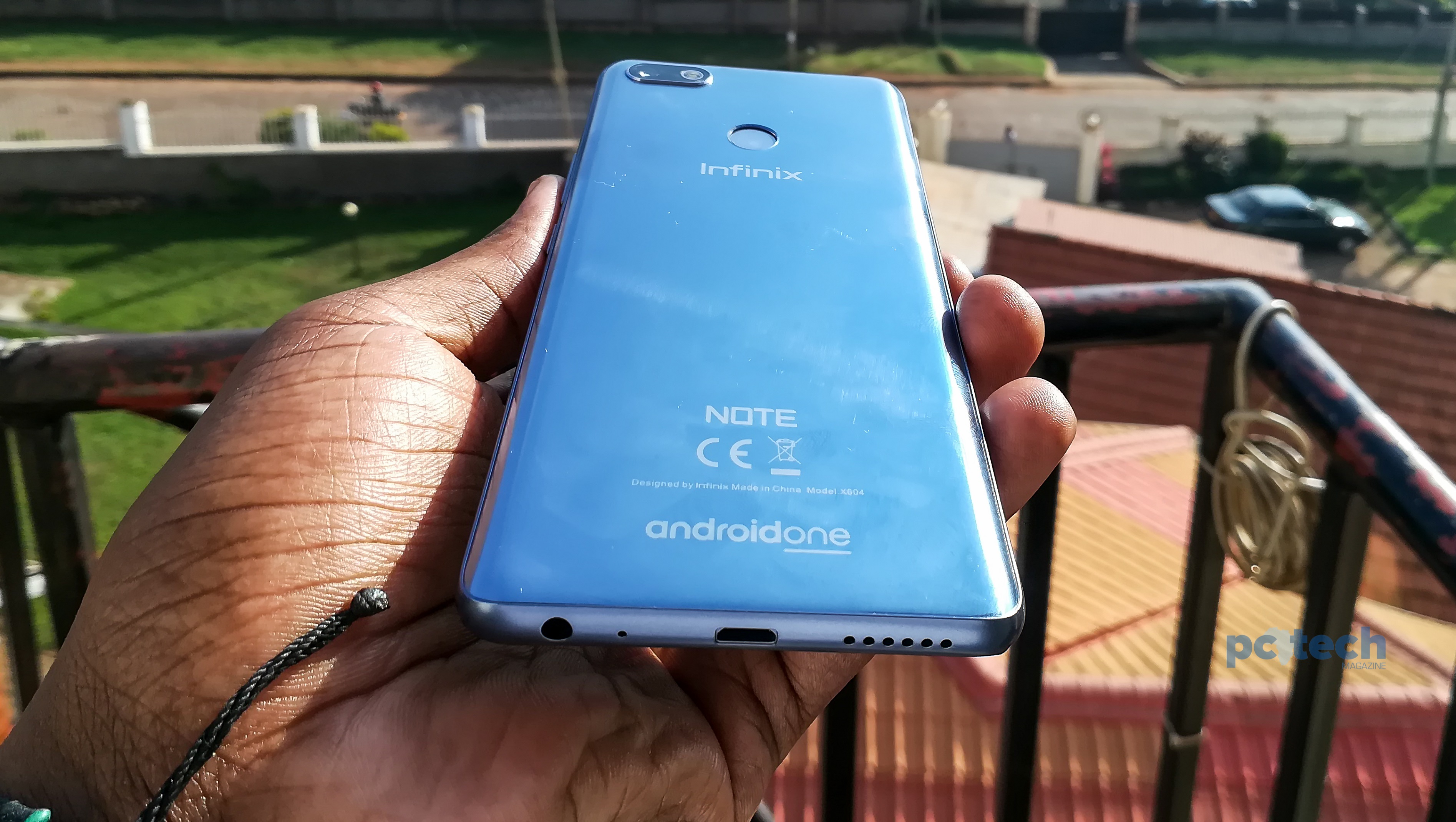 Because Infinix isn't as fast as they use to be, in delivering Android updates, featuring the Android one software on the Hot seven won't be a bad idea at all. This way users assured of getting future Android version updates.
Hardware Specs
Though smartphones from the Hot series, feature affordable prices, together with impressive specs. Purchasing a smartphone from Infinix Hot series, you should have it at the back of your mind that you are not settling for the best.
Over the years, Smartphones from the Hot series, have been labeled with the mid-range tag. Though Infinix Hot smartphones are referred to as mid-range, they are Low end, considering world standard.
The Infinix Hot 6, was a foray into Snapdragon processors because the Infinix hot six pro was the first smartphone from Infinix Hot series to feature a Snapdragon processor.
Should the Infinix Hot 7 Feature a SnapDragon processor?
Personally, My experience with the Snapdragon processor on the Hot 6 pro, has been nothing but SLOW.
Snapdragon processors are generally expensive. Having to fit one in a low-end device, means Infinix had to go for a very slow one. So I suggest Infinix should go back to featuring MediaTek processors in their devices.
The Infinix Hot 7 Should Feature the 4G only Mode Feature
The Infinix Hot 6 pro was the first smartphone from Infinix's Hot series to feature series to support 4G network. I will say the inclusion of the 4G support in the Hot 6 pro has been a blessing. Having a smartphone that has 4G network support has been helpful to me.
4G network is good, but the non-availability of 4G only mode, makes the 4G network support almost useless. I found my self not being able to access 4G network, in areas with low signal. My Hot 6 pro often switched to 3G network and sometimes edge. This was a massive drawback for me.
I strongly advise Infinix to include the 4G only mode in the Infinix Hot 7. This will make surfing the net a whole lot easier and faster. I do not see an increase in price here. The Tecno Camon 11 has a price tag of 48,000 Naira and still features 4G only mode, whereas the Infinix hot 6 pro was about 54,000 Naira and didn't feature 4G only way.
Support For Glo 4G Sim Please
Although the Infinix Hot 6 pro had support for 4G network, Glo 4G sim wasn't supported. If you are Nigerian using the Hot 6 Pro in Nigeria, this might be a plight to you. Having to port your sim or purchase an entirely new sim, might be very stressful. I urge Infinix to include the Glo 4G network band on the Hot 7.
Conclusion
With the giant strides taken by Infinix in the Technological world, The Infinix Hot 7 promises to be a very exciting smartphone. Although not attending to the issues raised above, the Infinix Hot 7 might end up being a smartphone with a lot of cons.
If you have other suggestions on how the Infinix Hot 7 can become the ultimate successor, feel free to drop them in the comment section below. We would love to hear from you.