When it comes to getting loans I know going to the bank would be the first thing that comes to mind. Although the bank is a great choice, it's process could be long and tedious. So, aside from the bank, there are other trusted platforms that give loans without the stress of the bank. In this article, we take a look at the Best Loan Apps in Ghana.
Much like what we did in the article on best loan apps in Nigeria to get loans without collateral.  This article was orchestrated to help reduce the hassle that goes along with having to find top-notch platforms from the sea of loan apps. This list was streamlined to 5 top-notch apps / platforms.
1. Carbon
The Carbon platform / app comes in as a very easy to use instant loan platform that offers up to 500,000 GHC in the loan. You get the loan within 1-3 business days after your application has been approved with an interest rate from 1.75% to 30%.
Must Read: How To Create a Clickbank Account in Nigeria and Other Countries
Paying back the loan collected early, grants you access to higher credit limits, which will take effect the next time you take a loan. And yes Carbon offers loans without requesting collateral. Aside from being just a loan app, Carbon also offers;
 A wallet, where you can store money securely.
 Zero transfer fees to any Bank account.
 Investment platform with up to 16% interest on your investment.
 Recharge and pay your bills.
2. Fair money
Fair money is an app for instant loans and bill payments. Loans can be collected without collateral or guarantor. It provides loans with interest of 30% payable in 61 to 180 days. You can repay your loan via bank transfer with your unique Providus Bank account number, USSD, or debit card.
3. Fido
Fido is another popular loan app in Ghana. It offers short term loans without guarantors or collateral. The app is very easy to use. You just have to install the app, sign up, verify your details, apply for a loan, wait for approval of your applied loan.
4. MTN Qwikloan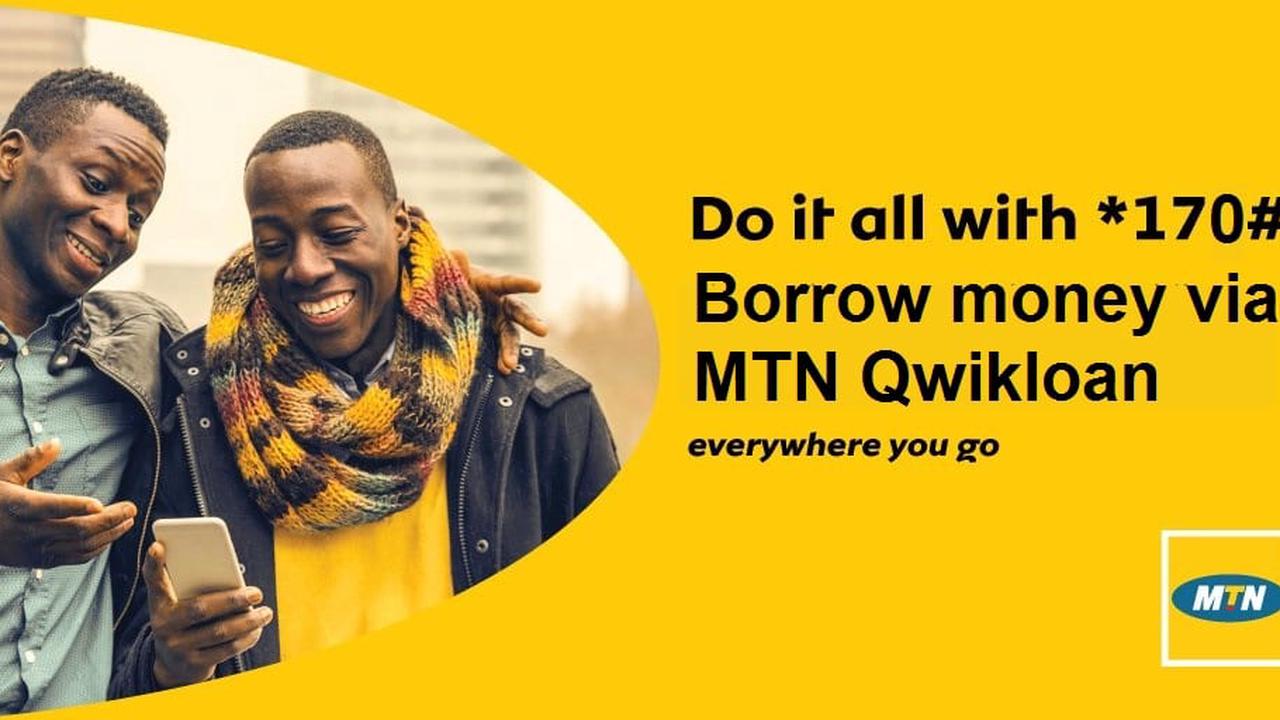 Still on the topic of best loan apps in Ghana. MTN Qwikloan is a platform available to MTN subscribers. This platform is facilitated by MTN's partnership with AFB Bank to provide the best lending service to its users. With MTN Qwikloan you get up to 1000 GHC instantly.
Must Read:  How To Check My MTN Phone Number [4 Different Methods]
Much like most loan platforms in Ghana, there are some requirements you must meet before you can benefit from the MTN Qwikloan facility. These requirements are outlined below:
The applicant must be 18 years and above.
The applicant must be an active MTN Ghana subscriber for not less than 90 days.
The applicant must be registered on the MTN Mobile Money Service and actively use the Wallet for transactions.
Also, note that the Applicant may not qualify to apply for Qwikloan if your MTN Mobile Money wallet activity is too low.
Finally, if you met these requirements, you can proceed dial *170# and follow the on-screen prompts, to get instant loans from the Qwikloan platform.
5. MTN Xpress loan
MTNXpress loan is another popular loan platform setup by MTN. Loans applied for gets credited to your MTN Momo account upon approval. To access MTN Xpress loan, dial *170# and follow the on-screen prompts.
There you have it, a list of the best loan apps in Ghana. If you have any personal favorites or other recommendations, feel free to drop them in the comment section below.
More Fintech Related Articles
Search Recipes
Best loan apps in Ghana
Best loan platforms in Ghana
Platforms to get loans in Ghana without collateral
Apps to get loans in Ghana without collateral
Best loan apps
Apps to get loans without collateral