The summary of the merits of Flutterwave's partnership with PayPal is that Africans will no longer have to go through cumbersome processes to do business with PayPal payments as an option. This comprehensive tutorial on how to enable the Pay with PayPal feature on Flutterwave breaks down the process.
Before we jump into the tutorial proper there are a couple of things you should note. Firstly, as at the time, this article was written, the "Pay with PayPal" option was only available to businesses. However, there are plans to extend the services to non-business account holders like freelancers in weeks to come. 
Newbies in the business line who desire to benefit from this service should note that you are required to select the service you will be needing your Flutterwave account for, the options will be served in the confirmation email and you should endeavor to select business, so as to have to a Flutter business account.
Must Read: How To Cancel / Block Automatic Renewal on PayPal
What's more? You need to also know the cost of the service and how long it takes for the transaction to pull through, in order to be certain if it suits your needs or the best use cases.
How Much Does it cost to use Pay with PayPal?
The standard of Fluttewaves's charges has been 1.4% for local and 3.8% for international transactions, however, using the Pay with PayPal service will attract a charge of 4.4% of the fund.
How Long Does it Take For The Payment To Pull Through?
Transactions involving the Pay with PayPal feature take between One to five days from when the transaction was initiated, all depending on the location the transaction was executed (Local or International).
Enabling The"Pay with PayPal" Feature On Flutterwave
To enable the "Pay with PayPal" option on your flutter account, you are required to follow the steps outlined below:
click on account settings from your dashboard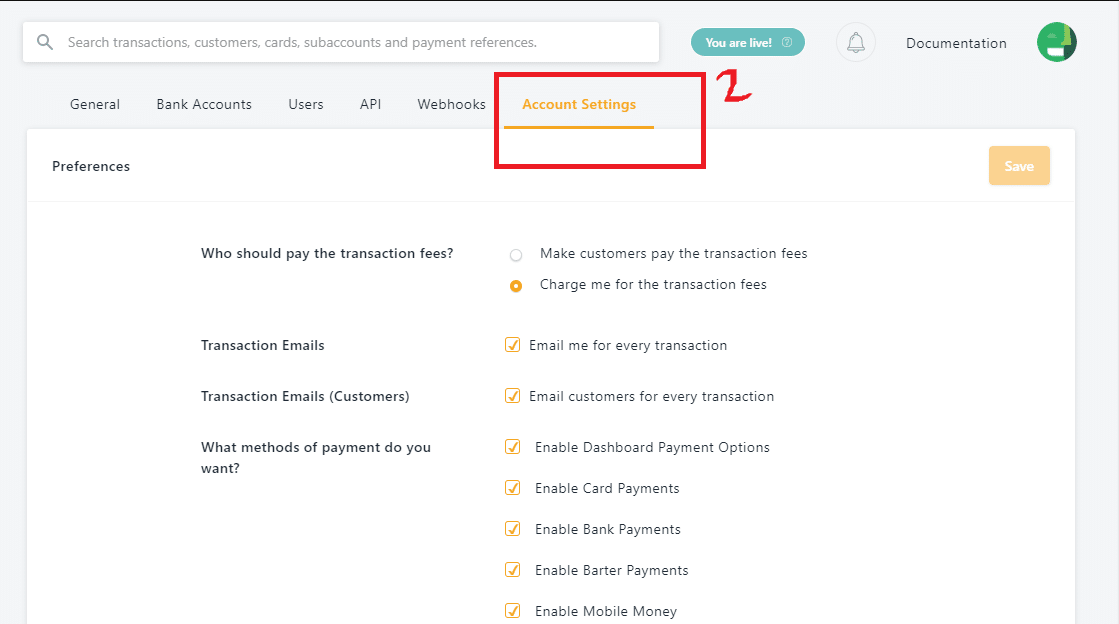 2. Scroll down and tick the box with the text Enable PayPal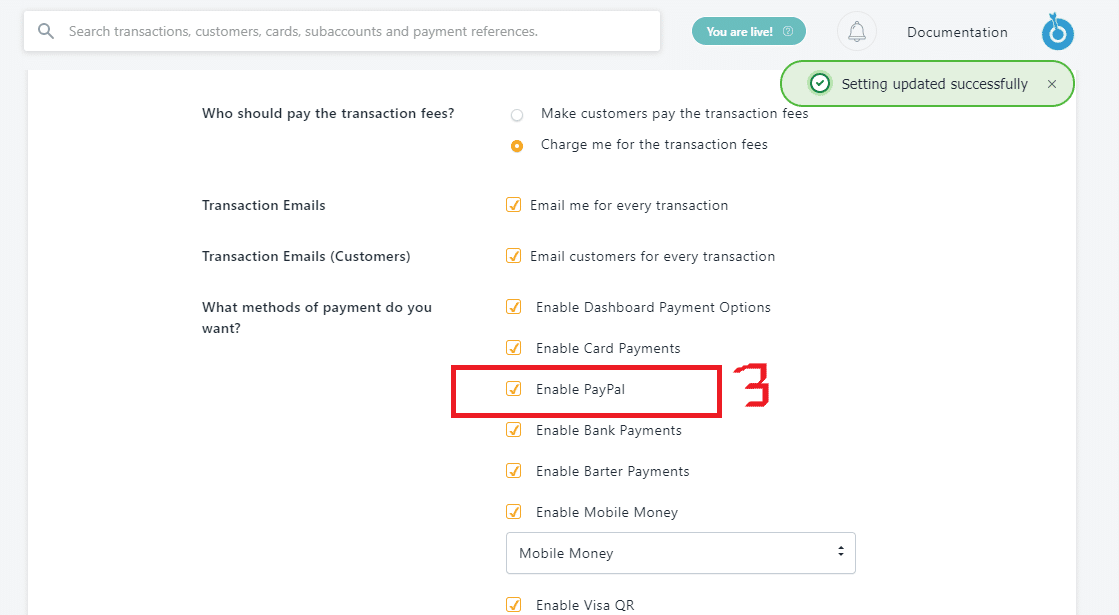 The steps are pretty much very simple, far from being complex. Having successfully enabled the Pay with PayPal option on your FlutterWave account, you can proceed to create Flutterwave payment links or implement an API integration.
Conclusion
The Pay with PayPal feature offered may not really be at the sweet spot right now, especially when you put costing and delivery into consideration. However, it's a welcome development as it will eliminate the stress that goes along with using third-party hacks.
If you have any questions or contributions as regards this tutorial on how to enable the Pay with PayPal feature on Flutterwave, feel free to drop them in the comment section below.