for winBest Clipboard Managers For Windows PC: The technology of clipboard managers has over the years found its way into the different operating systems, with the Windows OS being inclusive. The reason behind this development is actually not far-fetched.
The reason behind the ubiquitousness of Clipboard managers lies in its imperativeness, as it offers enthusiasts the ability to hold copied items in a retrievable space, which means you will be able to copy items from point A and dump them in Point B. In summary,  Clipboard managers help with cut, copy and paste functionality.
Windows on default come with a clipboard manager, however, the fact that you are reading this article shows that the default provision doesn't meet all your needs, hence you have sought to seek third-party provisions.
1. Clip Angel
Clip Angel is one of the best clipboard administrators that can be used on Windows computers and is free. The best thing about it is that you can store everything you copy such as texts, files, and folders. The icon is displayed for the file type that is copied. Most source applications are visible.
It also has cool tools and features. It is easy to paste copied items. It minimizes and pastes items to the default application automatically. Clip Angel also stores and displays the copied URLs. This is a very practical and easy application that can be used as a search tool.
2. Clip Mate
Clip mate has lots of cool features pertaining to the clipboard, What's amazing about it is that if you delete an item from the clipboard, it moves the deleted item to the recycle bin instead of discarding it.
This happens in situations when you're not sure whether to delete it or accidentally delete a copied item or file.
Must Read: How To Use WhatsApp, Telegram, and Other Messengers on Chrome
This feature also saves time and makes you more efficient by adding clipboard functions that Windows Clipboard eliminates, such as the ability to store as many clips as you want instead of just one. It provides the functionality to edit, change the format, and manage the items stored in the clipboard.
3. ClipX
Clipx is one of the many variants of the windows clipboard manager it is very easy to use and one of the best. It allows users to access copied items such as text, files, and images it is free to use and the copied item is automatically saved and accessed by right-clicking it is very reliable and stress-free.
4. Ditto
Ditto is a standard Windows clipboard extension. You can save each item in the clipboard and access it later.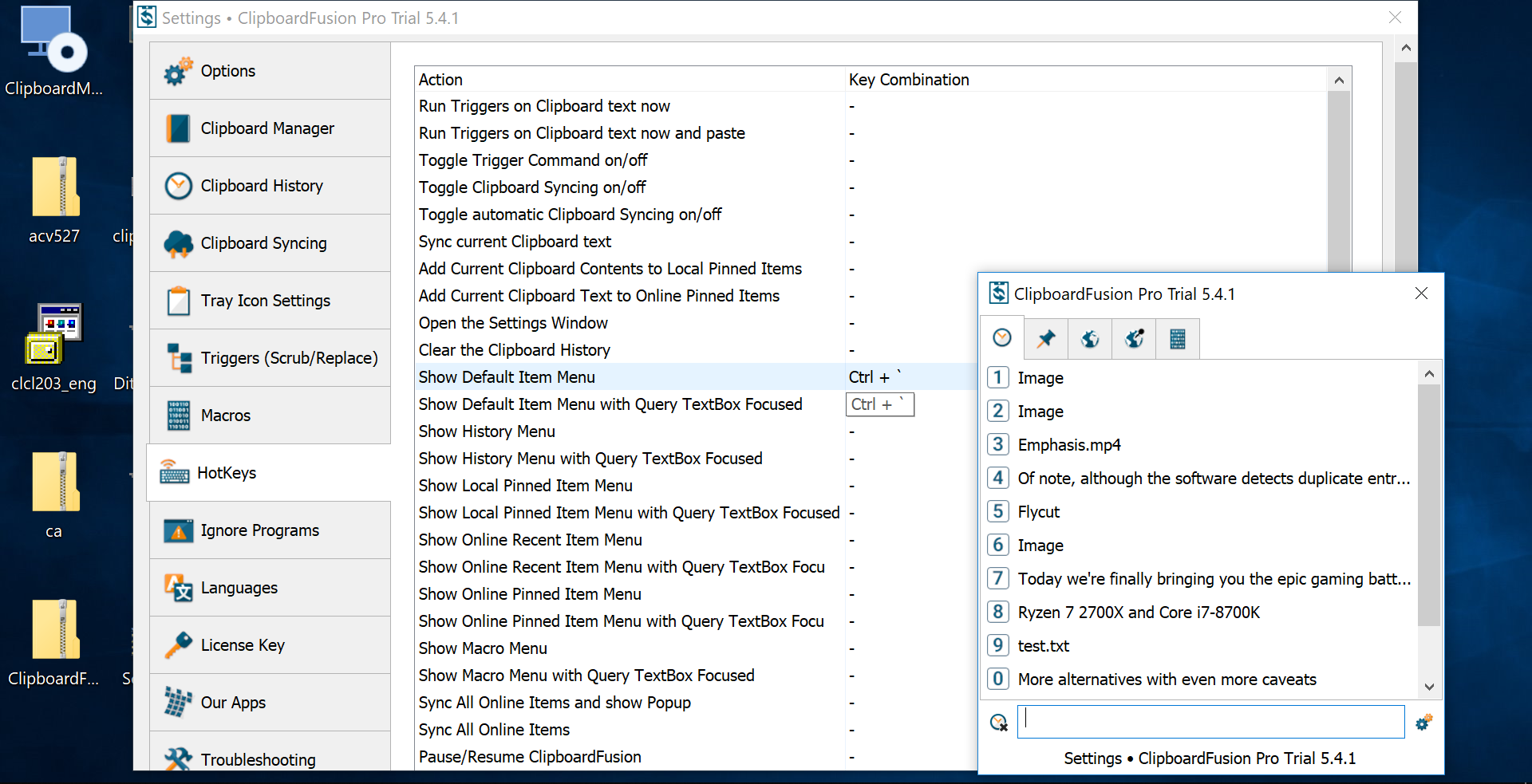 Here you have the ability to store in the clipboard, text, images, and all kinds of information that you can put in a file. It is one of the most interesting clipboard manager apps available on Windows.
5. CopyQ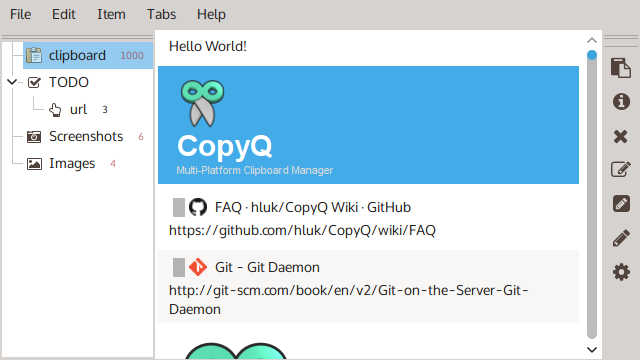 CopyQ saves the contents of the system clipboard whenever changes are made, retrieves the history, and allows you to copy and restore them to the system clipboard or paste them directly into other applications.
Must Read: How To Disable Windows updates on windows 10
You can save in the Items tab, move quickly between items, sort items, create new ones, edit, delete, copy and paste into other tabs.
6. Clipboard Magic
Still on the topic of best clipboard managers for windows. Clipboard Magic is an easy-to-use and time-saving desktop application. Saves all clipboard items in text format as it is the only type of copied item that it supports.
You can greatly improve your productivity when cutting and pasting repetitive text. If you want to copy too much text at once, this clipboard manager is for you.
7. Phrase Express
PhraseExpress stores everything you copy including images, files & folders. PhraseExpress eliminates repetitive typing, checks spellings, completes sentences, etc. One good feature of this clipboard manager is that it helps speed up your typing.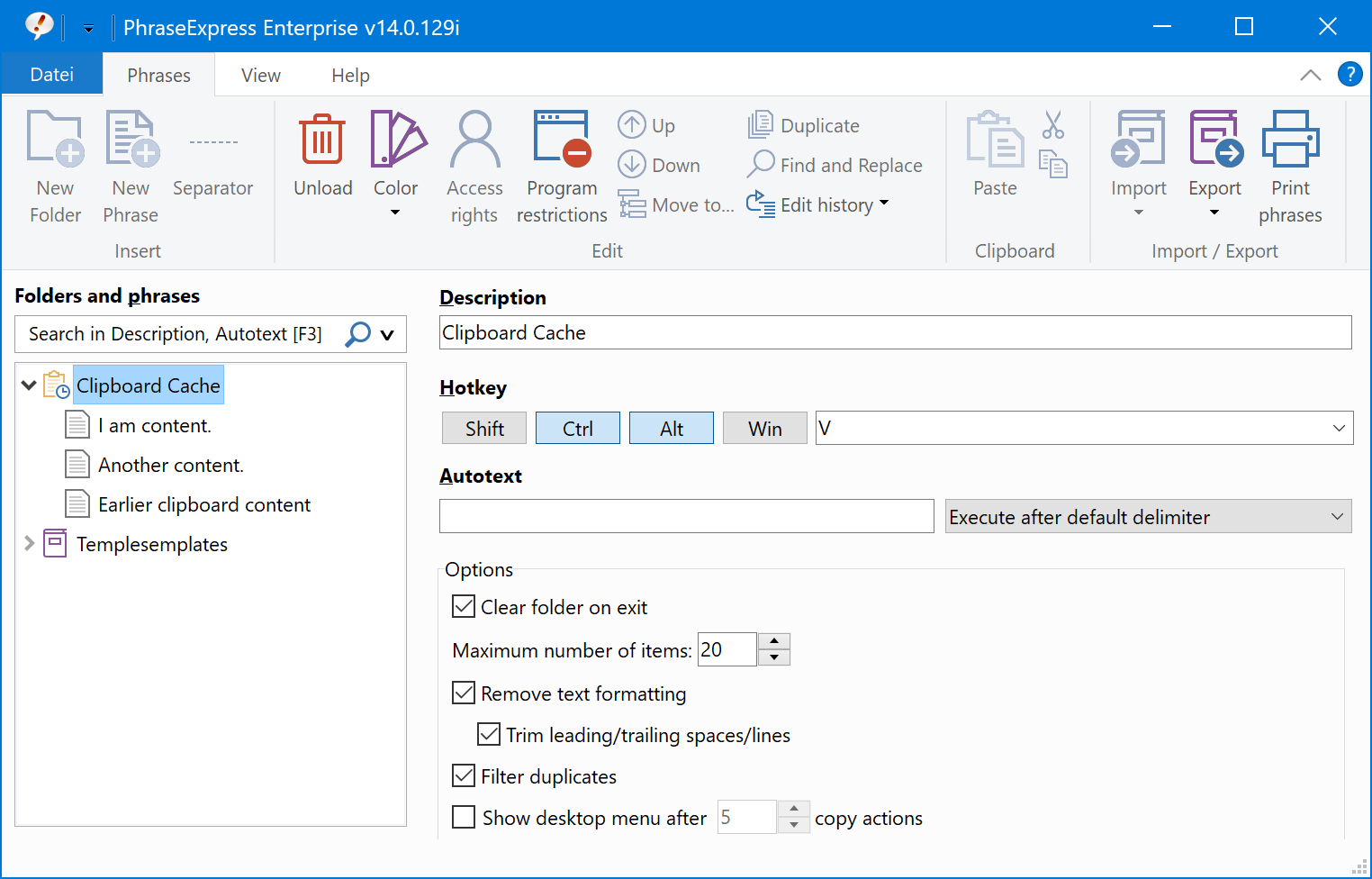 8. 1 Clipboard
1 Clipboard comes in as one of the clipboard managers that merges with Google drive. It allows you to sync and save anything you copy and access it from anywhere on any device.
Copy, as usual, your clipboard will always be available so you can keep track of anything you copy to your device's clipboard even if you change devices. To access this clipboard manager, you need a Google account, this makes it easier to restore the copied items.
9. ClipClip
ClipClip offers a lot of support for copying and pasting. It makes it easy to copy lots of text, images, or files to the clipboard. You can search among copied items or convert them to saved items, you can also title them and organize them in folders.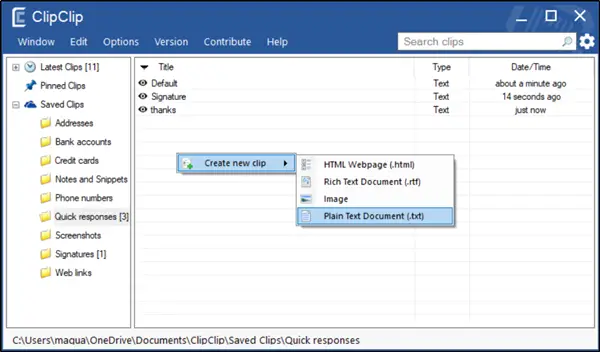 You can see a list of all previously copied items, this allows you to paste without losing focus on what you are doing. If you copy and paste a lot, then clip clip is your best bet when it comes to clipboard managers. it makes you more efficient. It is also free to use.
10. Echo
Last but not least in this article of 10  is the Echo clipboard manager.  It automatically records texts copied to the clipboard from any Windows application, stores it in its database, and allows you to easily retrieve them whenever you need them.
It keeps track of clipboard history for you and makes pasting easy. This clipboard manager can be easily used on Windows 10, 7, and XP.
These Clipboard managers listed above have been guaranteed to make working with a windows operating system much easier.  Copying and Pasting would no longer be a hassle. You can give anyone of your choosing a try.
wrapping up
Now that you have gone through this comprehensive list of 10 best clipboard managers for windows PC, I am pretty sure you have found just the one the one to use in place of the default provision on your windows PC.
Feel free to drop your personal favorite and recommendations in the comment section below.