PPSPP games have over the years grown to a point where they seem inexhaustible, which may, in turn, make it difficult to find top-notch / time-worthy ones. Thankfully, I have assembled a list of the 10 best PPSSPP games for Android smartphones and tablets, which is a move to help you skip the herculean process of having to look for interesting games.
Before diving to explore the list, please be aware that you intend to run these games on your Android device shows you will need a PPSPP emulator. Do well to have them installed so you can play the games mentioned.
1. PES 2021:
PES the short for "Pro Evolution Soccer" is one of the two major soccer games we have in existence, with FIFA being the other option you would likely subscribe.
Must Read: Best PPSSPP Settings To Run Games Smoothly: Avoiding Lags
Onboard the PES 2021 for PPSSPP is a replica of the PES 2021 you would get on the PSP console. It has been modified to play on your Android device via the PPSSPP emulator.
There are a ton of players, likened with the array of a majority of the players signed into clubs in the year 2021.
2. God of war; Ghost of Sparta: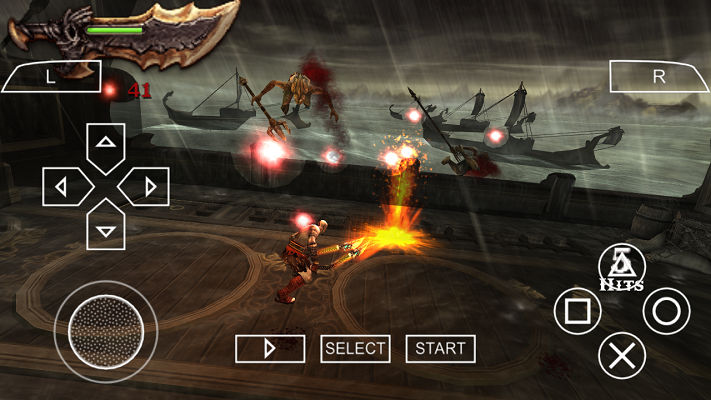 Get ready to play the role of a purposeful fighter in a greek plot. In the game god of war; Ghost of Sparta, Kratos places upon himself the obligation of rescuing his brother who is trapped in the domains of death.
With the quest discussed in the above paragraph in place, you as the role player will have to guide Kratos as he passes through different obstacles in the way to achieving his quest.
Must Read: How to make games stop lagging on Andriod
The game god of war; Ghost of Sparta is an epic action game, with a lot of fighting involved. To a large extent, you will find yourself applying a lot of interesting combos.
3. Call of duty; Road of victory: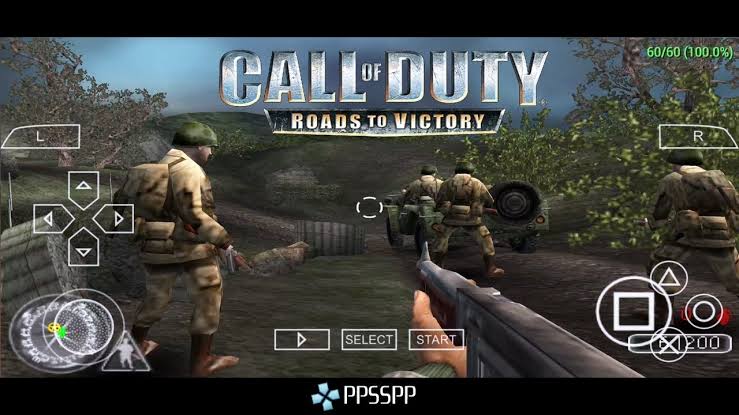 The game call of duty; Road to victory is based on world war II. As you would expect, the game packs in an intense atmosphere paired with unparalleled graphics which is similar to the actual reality, which is aimed towards giving enthusiasts an enjoyable gaming experience.
Inside the game, you have the options to play as an American, as a Canadian, and as the British with different missions.
4. Prince of Persia; The forgotten sands:
Here is another top-notch role-playing game. Playing the prince of Persia; forgotten sands, you assume the role of a prince whose quest is to prevent his kingdom's treasury from going into the hands of the enemy.
The enemy breaks into the kingdom try into the treasure vaults, however, the prince of Persia arrives in time. Get ready to get endowed in a world with a lot of action. A mixture of sword action and magic.
5. Naruto; Ultimate Ninja storm 4:
Still on the topic of 10 best PPSSPP games for Android smartphones and tablets. Naruto; ultimate ninja storm 4 is another highly recommended game. It's a PPSSPP game designed to meet the needs of Anime fans who fancy the popular Naruto series.
Must Read: 10 Best Apps To Stream / Watch Live Football Matches On iPhone (iOS)
Just like the anime itself, the game is packed with intense action. The Naruto Ninja storm 4 has arcade architecture. It's a versus system where you can challenge your friends and family.
6. GTA; Vice City Stories:
Enter the most popular open-world game Grand Theft Auto. Thankfully it's available on the PPSSPP emulator platform.
There are a lot of possibilities inside GTA. You can either follow through with the missions in the game or play in the open-world system. You are at liberty to enter buildings, enter different vehicles, create gangs e.t.c.
7. Pokemon Stadium:
Has one of the best visual qualities among all video games because of its 3D features and it is ranked higher by many video game players. Its storylines aren't easy to predict, making it more interesting as you try to know the next level.
It's an action, adventure, and strategy game developed and published by Nintendo with over millions of downloads and having an original size of about 2GB and a compressed size of about 27MB.
8. Assassin's Creed:
Assassin's creed on PPSSPP paves the way for you to play the role of assassins in a virtual world.
There are a lot of missions for you to explore, missions that are packed with a lot of activities. Is unarguably one of the best games available on the PPSSPP emulator platform.
9. Tekken:
Tekken is a fighting-action game created by Seiichi Ishii but developed and published by Bandai Namco studio and entertainment.
It has good graphics and sound quality as a 3D fighting game that highlight the dramatic battle backdrop.
10. Mortal Kombat; Unchained:
Last but certainly not least in this article, is one of the most popular action games available. Mortal Kombat is the moniker.
Inside Mortal Kombat, you will get a long list of characters you can employ in a versus game. However, you would have to get acquainted with the needed combos.
wrapping up:
Still on the topic of 10 best PPSSPP games for android smartphones and tablets. As mentioned in the introductory paragraph, this article is geared towards helping you with the stress of having to search through the whole lot.
Feel free to drop your personal favorite and other recommendations in the comment section below.
More Articles